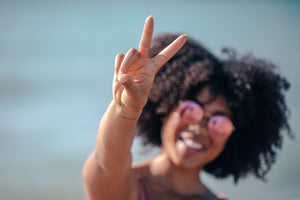 Hi! Thank you for shopping with us...
Through The Looking Glass
We are a small company based out of Virginia. When walking the board walk is common. But safety is a issue when traffic and tourist is in high demand. So bluetooth sunglasses take care of all of that. While listening to your favorite jam, or answering your phone crossing the intersection. You still stay aware of the environment.
We're the ones we want you to come too when needing a pair of smart glasses. We actually own and use them in our everyday life. Since everything is done on your phone these days. No need to hook up to your pc and add music files. Stream it straight from your device. No bulky headphones you have to keep track of.
When ya cool, the sun shines on ya 24 hours a day!
Clothing here is where we express more of the picture artist inside of us. More of abstract minimal, cartoon, rebel without a cause. All the favorite type of tee's you know the feel of. Just adding a hint of prosperity and oddness to your wardrobe.
We'll do our very best to make sure you have a great experience on our site. So give us a follow on our social media. Sit back and relax while your product arrives.